Hammer union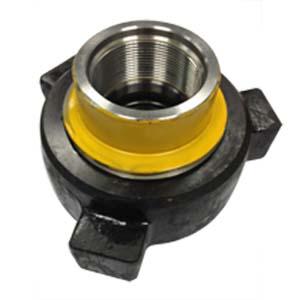 High pressure Hammer union is forged and made of high strength alloy steel with imported world-class technology.
Strict heat treatment ensures uniform metallographic structure and bearing capacity in the connector.
The materials used fully comply with ASTM and AISI of USA, and the technical indicates of the product with API Spec 16C standard.
The product is tight and reliable, and provides easy mounting and dismantling and good exchangeability.
The connector of the product allows connection for pipeline thread, oil tube thread and butt weld or pressureless seal end.