Flexible Metal Hose >> LNG fueling hose

LNG Cryogenic hose/ LNG fueling hose /LNG dispenser hoses

Application
This type hose used in LNG refuelling applications for dispensers, medical systems and gas plants
Product Description
This type LNG fueling hose is made from braided and corrugated stainless steel for long life and problem-free use. Our manufacturing processes
and advanced construction technology ensures Huaou Rubber Hose LNG fueling and LNG vent hoses for dispensers are able to handle high
working pressures while retaining maximum flexibility for LNG fueling.
This type LNG stainless steel fueling hoses are available in 1 inch for LNG fueling applications and 1/2 inch hose for vent applications in single,
double or tripple braid and bellow type stainless steel.

·1 inch LNG fueling hose for use with LNG 50 GPM Nozzles
·100% pressure tested
·37° Female SAE flare connection, 1" OD tube size (both ends)
·Safe for cryogenic temperatures between -320°F to 500°F
·Rated up to 450 PSIG/31 Bar working pressure
·Multiple variants available. Please indicate upon enquiry.
·Designed for LNG fueling dispensers as well as ship to ship applications
We manufacture and supply 1/2" LNG stainless steel vent hoses for LNG dispensers in combinations of 12ft, 15ft and 18ft.
Should you have a specific requirment for other lengths of LNG hoses, please get in touch and we would be happy to manufacture our hoses to
your needs which can include 2" to 18" depending on the material and application.
Our hoses are manufactured as bellow type in stainless steel and composite for ship to ship applications.
We can supply LNG stainless steel fueling hoses in 2", 3" and 4" diameters.

·1/2 inch LNG vent hose for use with LNG vent nozzle on LNG dispensers
·100% pressure tested
·Nut with 304 5/8" tube 45 SAE Flare UNF thread (both ends)
·Rated up to 1100 PSIG/76 Bar working pressure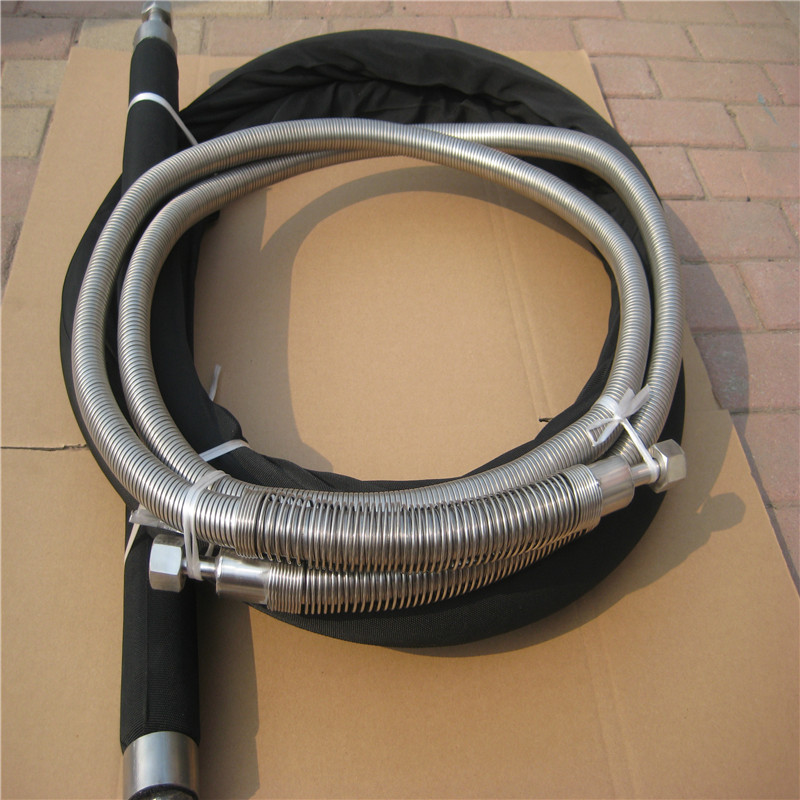 Total: 1
Page: 1 / 1
First
←Previous
Next→
End