Hose guards >> Hose Guard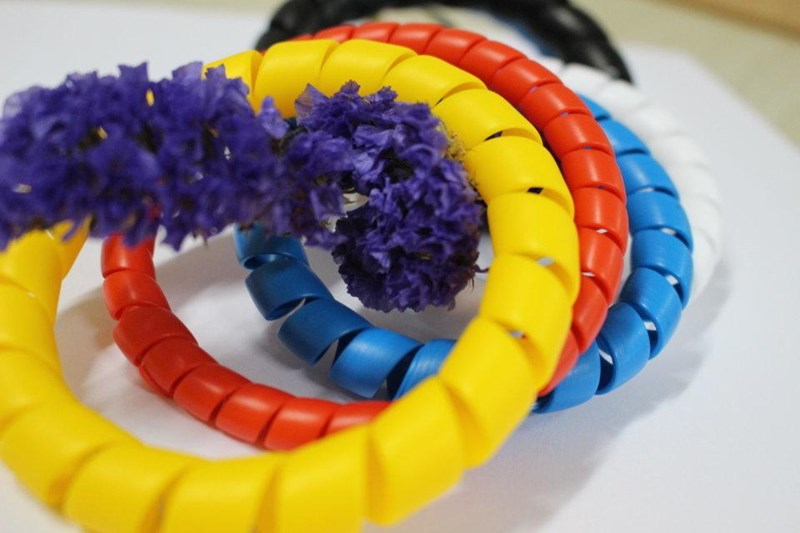 Hose Guards
Hydraulic spring hose guard /spring hose guard/ hose guard/best price spring hose guard/high performance hydraulic spring hose guard
Spiral guard/wrap/protective sleeve


Specifications

1.
Material:
Nylon
2. Hardness, Abrasion Proof, Acid/Alkali resistance...
3. ISO 9001: 2008
4. Inside diameter: 8-200mm
Spiral Guard for protector Hose offers good insulation and abrasion protection for wires, cables, hoses, pipes and tubing.
Technical Requirement
1. Exterior surface: Smooth, No starving crack scuff and burr, No patency foaming and uneven, No inclusion.
2. Surface color: Black, Non-blushing, No obviously off-color.
3. Temperature resistance: The sample cannot be cracked and deformation when put it in
Heat-box at 80 celsius.
4. Tensile Strength: 25MPa at normal temperature, 30MPa at -40 celsius.
5. Impact Strength: 35KJ/sqm at normal temperature, 5KJ/sqm at -40 celsius.
6. Impact Strength: Not breakage.
7. Rockwell temperature(R): 75.
Variety of the Products
Inner diameter: 8-200mm
Types: Bright Flat Surface, Bright Cambered Surface; Flat Surface, Cambered Surface.
Color: Black, Gray, Red, Yellow, Blue, etc.