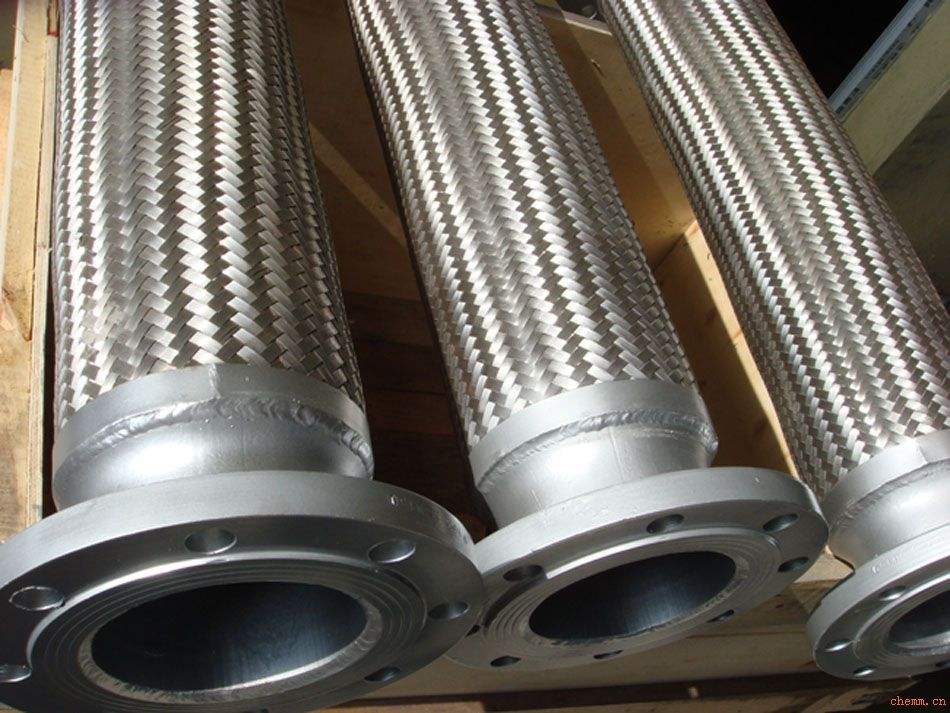 Big diameter stainless steel flexible hose
[Structural Features]
Sedimentation metal hoses covered with stainless steel ribbon braiding usually have large nominal diameter and high pressure. When the pipeline dislocation happens because of foundation settlement in high-rise buildings or oil storage tank, metal hoses will connect it very well. So sedimentation metal hoses are necessary fittings in the fields of construction and petrochemical industry.



Nominal Diameter

Type

Connection parameter

Length(mm)

DN350

HO-CJ-F

Please refer to GB/T9119-2000

HG/20592-20635-2009 EN1092-1

ASME-B16.5 SH3406-1996 and etc.

L≧1000

DN400

HO-CJ-F

L≧1000

DN450

HO-CJ-F

L≧1000

DN500

HO-CJ-F

L≧1000

DN600

HO-CJ-F

L≧1000

DN700

HO-CJ-F

L≧1000

DN800

HO-CJ-F

L≧1000

DN900

HO-CJ-F

L≧1000
Material of bellows: SUS304(SUS316L is also available)
Material of braid: SUS304
Connection: Flanged connection
Joint material: Carbon steel and SUS304, SUS316L
Notes: If you have any other requirement, please contact us.